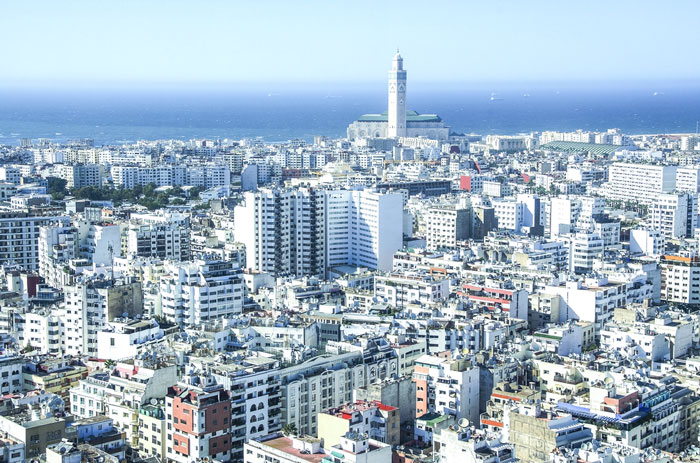 Morocco is a particularly rich country, both culturally and geographically, where everyone can find their happiness, depending on their interests and availability of time. The Prime Morocco Tours travel agency offers a wide range of trips and stays, from traditional (e.g. visiting historical sites) to specialized (excursions, desert), as well as the Sahara Desert Tours, where the logistics (car, guide, accommodation) are taken care of by the travel agency. 
We can divide Morocco to four main parts that must be visited: Sahara Desert, Middel & High Atlas Mountains, Imperial Cities, and the Coastal Cities. If you would like to discover one of these areas in depth, you will need a long time to do that. 
If you're short on time, it's best to choose an accommodation option that allows you to get to know the city and its surroundings in depth. The royal cities of Marrakech, Fez and Meknes are rich enough to keep you occupied. If you like tranquility and sea breezes, choose Essaouira; if you like sea, sun and idleness, choose Agadir. 
Tour operators offer a wide range of trips and tours: royal cities, the Great South of Morocco, the Middle and High Atlas Mountains, the gateway to the Sahara – there is something for everyone. You can drive a 4 x 4 into the desert and camp. The Moroccan Dynasties tour (Marrakech, Meknes, Fez, Rabat) invites you to admire the architectural wonders, the splendor of the royal cities, the palaces and the lively streets of the medina if you are a fan of culture and human life. You also have the opportunity to combine fascinating history with the scenery of the Great South or go off the beaten track and explore the unknown regions of the Middle Atlas. 
Tours from Fes
Tours and trips that starts from fes to the desert and other several cities.
Are 7 Days enough for Morocco?
Morocco is a country that's common with its beautiful and rich landscapes as well as its unique culture. Thus, Morocco become one of the favorite destinations for travel lovers. Also because of its divers and what each part can offers of breathtaking views to its visitors, access to most of Morocco in a short time seems quite difficult. So if your vacation is long, try to spend long time in Morocco because it's worth to be discovered.  
However, usually tourists have a short vacation that must be well-spent. In order to make them satisfied, Morocco tour operators offers also short trips as well as day trips excursions. They plan your tour according to your stayed duration in Morocco including 7 days, less or more.  
How you can spend a great 7 days tour in Morocco?
Travel agencies specially the ones with a long period of experience know exactly how to make their customers satisfied with their experience in Morocco. 7 days tours always focus on the most important sites that must be visited in the region that is chosen by the tourist or a planned itineraries that cross the most attractive Moroccan cities, stops in sites that offers a breathtaking view of landscapes, and visits to the Moroccan heritage UNESCO sites.  
In these 7 days tours you may start from an imperial city, pass by the Middel Atlas Mountains and reach the Sahara Desert. Or you may travel North Morocco and to the Coastal cities including: Essaouira, Rabat, Casablanca, Tangier etc. You will visit the famous attractions in the targeted cities, for instance if you are in Rabat, you will visit the Oudaias Kasbah, Hassan Tower, or the Mausoleum of Mohammed V etc. While if you have been in Marrakech, you will visit Medina Souks, Djamaa El Fna squre, Koutubia Mosque etc. 
Discover Sahara Desert
You can discover the desert of merzouga with our tours that start from a several cities
Example of a 7 days tour in Morocco
In the first day you will meet the agency's representatives in Casablanca (or elsewhere) then transfer you to your hotel.  
In the second day you will drive from Casablanca towards Rabat (the Capital city). After visiting its sights, you continue to the oldest city Fes passing by the imperial city of Meknes, where you will stop to see the famous gate Bab Mansour as well as to visit the UNESCO heritage site Volubilis before arrive in Fes. 
Third day usually dedicated to discover Fes and its must-see sites including: El-Qarouian Mosque (the oldest university in the world), Stroll in the alley of Fes El-Bali (the old Fes) etc. Your night will be in a traditional riad.  
Next day you will drive to the beautiful desert of Merzouga passing by the little Switzerland of Morocco 'Ifran', Azrou (to see the breathtaking Cedar Forest and the Barbarian Monkeys) and Erfoud (known with its fossil products) before reaching Merzouga in late afternoon.  
In the fifth day you will discover Merzouga and its region. You will experience the camel trek for 1h and head to the high dunes of Erg Chbbi where you will attend the mazing sunset and spend the night in a Berber tent for admiring the magical starry sky at night.  
In the morning you should wake up early to not miss the panoramic sunrise before ride the camel back to your hotel in the village of Merzouga for the breakfast and a shower. After that, you will drive back crossing over the small village of Rissani to walk in its big Souk and continue to Dades Gorges. Here you will have a stroll to admire its beautiful big rock-walls and have your lunch in the heart of its river. Then, you will leave to Marrakech passing by Dades Valley and the famous African Studio Ouarzazate. 
Last day of the 7 days tour will be for discovering the charm city Marrakech by visiting its attractions and test the most delicious recipes before you leave back.     
See our 7 days tour from Casablanca.