Tour & Experience Incredible: Landscapes
Welcome To "Prime Morocco Tours"
Tour & Experience Incredible: Sightseen
Book your Morocco desert tour
Tour & Experience Incredible: Adventures
Plan with us your Private Morocco tour
Tour & Experience Incredible: Cultures
Let's customize together your Morocco guided tour

Welcome To Morocco
Morocco is a place that never fails to make a tourist fascinated and satisfied. This country has always been, throughout history a very interesting place to travel to or to settle in; it's truly a land that enjoys richness in all of the aspects, be it: nature, history, cultural tradition, and lifestyle; Prime Morocco Tours (Expert private local morocco tours agency) travel agency promises you that we will discover it to the fullest together, don't hesitate to book your Morocco private Tour with us.
The nature and the weather in Morocco are really beautiful, given how incredibly diverse they are. Just imagine spending a day between the desert, the valleys and the mountains, and then the next day in a forest, beach, coast or a waterfall. That's the kind of diversity in the natural landscape that you can experience in Morocco through our private Morocco tours.
A tour in Morocco is like time travel. There are archaeological traces of humans in Morocco that date back 300,000 years ago; making Morocco home for the oldest trace of humanity! Throughout history many ethnicities and civilizations have left their mark in Morocco, making the cultural aspect of the country a very old and big melting pot of many traditions and customs. The cuisine, the cloths, the artifacts, the music, the art and the architecture are all concrete manifestations of this diversity of the Moroccan cultural landscape that you get to experience while you're visiting this wonderful country.
Morocco is also a relatively modern country in terms of lifestyles. Moroccan lifestyles are a mixture of Arabic, Islamic, Amazigh, European influences. However, the new generation that has been raised among the explosion of the internet and global culture has a really open-minded lifestyle that makes really easy to get along with them. It's really fun to get to know some Moroccans they are very interesting people; most of them are very caring, nice and hospitable.
Prime Morocco Tours Agency can plan different types of tours depending on the guests. Sometimes we receive guests who want to enjoy the peaceful places in Morocco and some the opposite they search for fun time with cultural events and taste traditional food others may like to go for hiking and tricking on mountains. Whatever is the demand of our guest we are open to listen, and make it possible for them.
If you're looking for expert private local Morocco tours agency, prime Morocco tours is the best for you.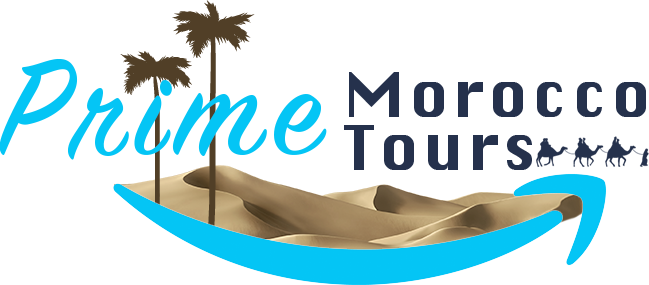 More About "Prime Morocco Tours"
Prime Morocco Tours Agency is a specialized travel agency with a very large choice of private local Morocco tours, Morocco guided tours, desert Morocco tours, couple tours, one day tours, customizable tours… Our team is formed with experienced Moroccan guides who speak many languages depending on the guest; English, French, Spanish, Italian, Arabic and Tamazight (Berber) and know a lot about Moroccan culture and history.
Prime Morocco Tours Agency can plan different types of private Morocco tours depending on the guests. Sometimes we receive guests who want to enjoy the peaceful places in Morocco and some the opposite they search for fun time with cultural events and taste traditional food others may like to go for hiking and tricking on mountains. Whatever is the demand of our guest we are open to listen, and make it possible for them….Read more.

All the aspects of Morocco can be explored in a well-organized manner, which ensures the full satisfaction of the customers with "Prime Morocco Tours" we have multiple choices of private Morocco tours. There are multiple days' tours, which take the span of two days up to two weeks or more. These private local Morocco tours give you a good opportunity to explore the richness of Morocco in the most organized and comfortable way. Tourists always seem to be satisfied after finishing a private local tour in Morocco.
There are however some private Morocco tours that are more popular with the tourists more than the others. These are Tours from Marrakech to Fez passing by the Merzouga Sahara Desert and the Atlas Mountains.  These tours from Marrakech to Fez allow you to explore the rich history and culture of three imperial cities, Marrakech, Fez and also Meknes. These cities all have old Medinas with narrow alleys and old architecture. There are also many significant historical sites all over; Fez, for example, has the oldest university in history. These cities have also a very vibrant and busy modern lifestyle of parties and fun. Aside from the cities, the Moroccan Sahara Desert is one of the best highlights of any trip to Morocco. The desert vibe with the night in the camps in the middle of the dunes along with camel trekking and the interesting locals are all combined to give the Moroccan Sahara Desert a unique atmosphere that attracts people like a magnet.
Other very nice private Morocco tours that the tourists love are the grand tours that start from Casablanca. The tours from Casablanca usually take up to two weeks of exploration and fun. They visit the Northwestern part of Morocco, which is perhaps the most active part of Morocco economically. These private local Morocco tours also visit Chefchaouen, which is a very peaceful blue town in the Moroccan North. The tours always visit Fez, Meknes and the ancient Roman city of Volubilis. After that, the trip goes south towards the magical Sahara Desert, Ouarzazate, Ait Benhaddou before stopping at Marrakech. But the grand tour doesn't stop there, not before visiting one of the richest cities in Morocco, which is the beautiful Essaouira, which enjoys a very artistic lifestyle.
There are also Tours from Tangier that visit the beautiful Moroccan North. This region is famous for its nice weather, beautiful coastal cities and its wonderful mountains. The tours from Tangier usually head towards the south-west of Morocco, where the desert is, passing by cities like Fez, Meknes, and even farther south where Marrakech and Essaouira are.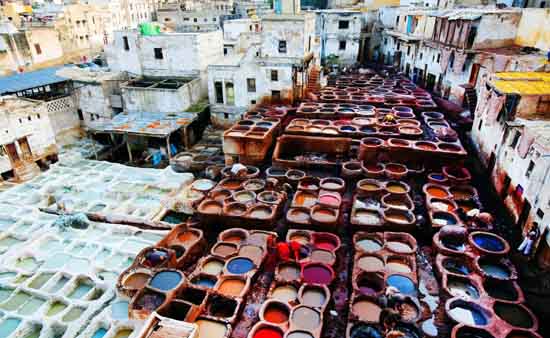 This a three days tours start from the old city of Fes, To the Merzouga Desert, were you will experience the magical experience of camel trekking, and many amazing other experiences.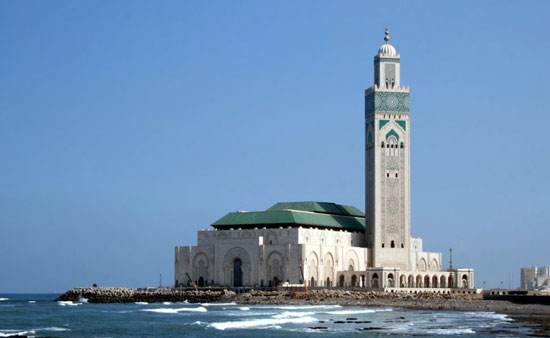 This a ten days tours start from the biggest city of morocco, To the imperial cities, where you will explore the arcjitecture of morocco, and many amazing other experiences.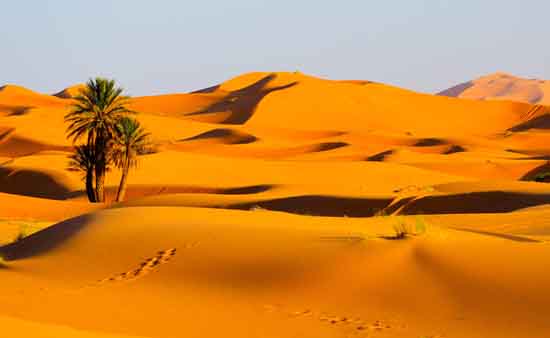 This a week tour starts from the amazing Marrakech city, To the Merzouga Desert. this tour is well designed to include most of the south Morocco Attractions…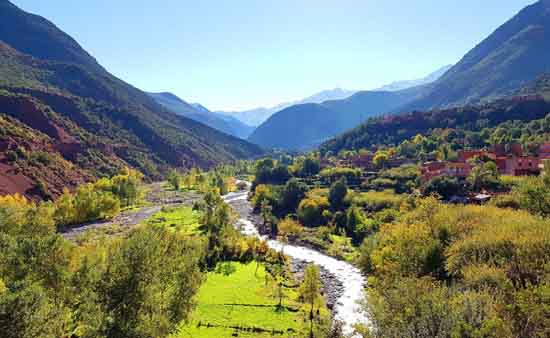 This a five tour starts from the old city of fes, To the red city, marrakech. passing throught atlas mountains …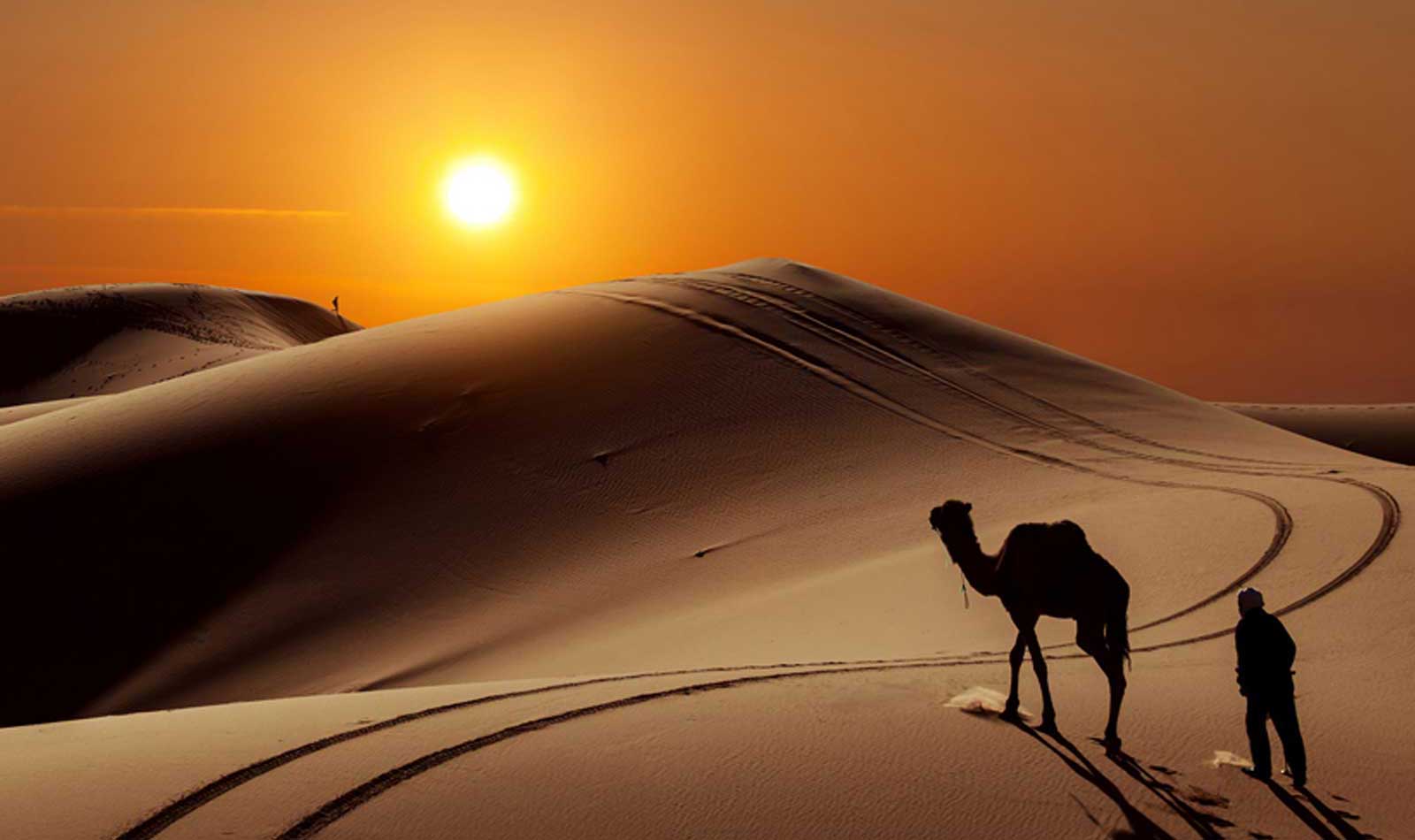 This a three days tours start from the red city of Marrakech, To the Merzouga Desert, were you will experience the magical experience of camel trekking, passing by many beautiful landscapes.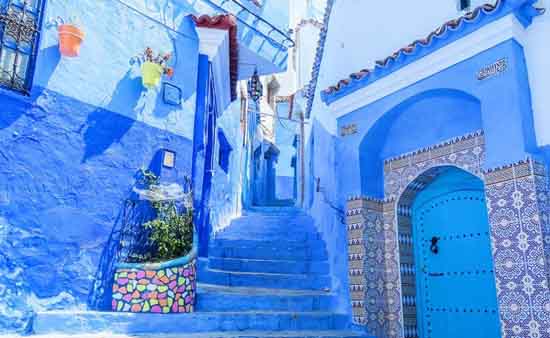 This a eight days tours start from the tangier city, To marrakech, passing by the blue pearl of morocco , chefchaouen, old roman city and other places …
Popular Day trips
Prime Morocco tours is an expert private local morocco tours agency
In Prime Morocco tours we have also organized day trips that visit a very nice place near one of the imperial cities like Fez and Marrakech.
Fez excursions for example usually visit Volubilis the Ruins of an ancient Roman city. There are also day trips that visit Meknes, which is a city that has some very cool historical sites. Some Fez excursions visit the cedar forests near the Amazigh villages Azerou and Ifrane, where there are monkeys. Other Excursions visit the shrine of Moulay Idriss, which is a very important spot culturally and historically.
There are many trips that start from Marrakech. The most popular ones are the ones that visit Essaouira, which is a very rich city that still preserves traces of the ancient history of lost civilizations like the Phoenicians. Essaouira has amazing architecture, the very thing that perhaps attracted the producers of Game of Thrones to film some scenes in this city. Essaouira is also a city of art; Musicians, painters, sculptures and all sorts of artists consider Essaouira a haven.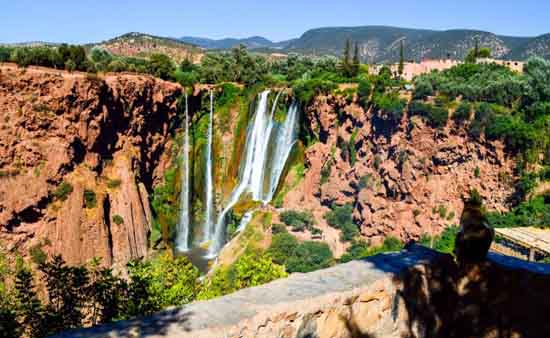 At an early time in the morning you will meet our team at your place of stay to start your day tour to Ouzoud Waterfalls, these waterfalls located 160 km from Marrakech. On the route you will be amazed by the beauty of the high Atlas Mountains. Arriving to Ouzoud waterfalls you enjoy the seen with water coming from 60m high. There you will taste a delicious food served for you. Later in the afternoon you will travel back to Marrakech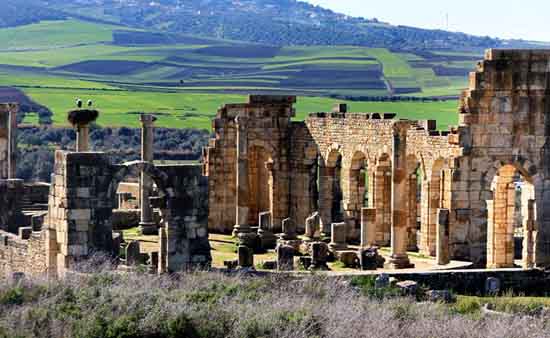 The one day tour with our agency will be a day travel to Meknes city. Before arriving there we will go through Volubilis an old Roman site which represents the very southern presence of the Roman Empire then we will meet Moulay Idriss Zarhoum Village where the Mausoleum of the founder of the first Arab dynasty in Morocco and father of the founder of Fez city. After that we will move to Meknes which is named this …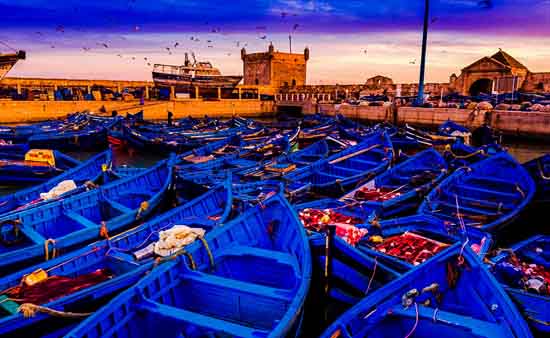 In the morning we will meet in Marrakech at the place of you stay to start a one day visit to Essaouira, The city you will be visiting is called the wind city and known for its wonderful seaside where many surfers came to practice their favorite sport. Along with the beach you can see many merchants selling different types of fish. There you can enjoy your lunch time. After that we will go for a walk to discover the ancient walls …
Recent Posts
get to know and discover Morocco more with our detailed articles describing the best places to visit in morocco, secret attractions, explaining the culture and much more…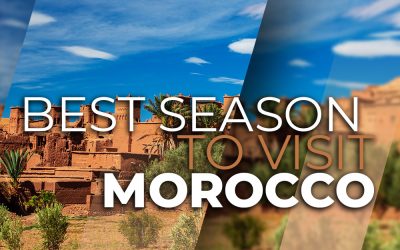 Morocco is a diverse country and can be a nation of nations the same as America! Morocco with its strong Berber, Arab and European influences is a dream destination for a change of pace. It has a Mediterranean climate, with mild winters and hot summers, but the...
Moroccan geography
The Moroccan geographical landscape is extremely diverse. First Morocco is situated in the northwestern part of Africa. Morocco is bordered from the North by the Mediterranean Sea, the Atlantic Ocean from the west, the Sahara Desert from the south, and Algeria from the east. Morocco has one of the most amazing locations in the world; being also very close to Europe. The middle of the country has a big proportion of mountains; the Atlas Mountains and the Rif Mountains, these mountains are mainly inhabited by the by Berber villages. The western part is mainly flatlands and plateaus, which makes it a very good region for agriculture. The southern and southeastern parts of Morocco are mainly deserts and valleys.
Prime Morocco tours offers private local Morocco tours that explore this diversity of the Moroccan landscape; a single tour can start from a coastal city and head towards mountains and forests before it goes to the desert and many other different natural landscapes.
Moroccan History
Moroccan history is world history! You just need to take a look at all the archaeological findings that were discovered in Morocco, to see that this region has been occupied since the dawn of humanity. Throughout history, Morocco has been the home of many civilizations; most notably the Phoenicians, the Berbers and the Romans. There are ruins of ancient cities in Morocco that mark these ancient times like Chellah, Mogador (Essaouira), Lexus and Volubilis.
The Islamic era of Morocco has started with the Sultan Idriss I who took the reign in the 8th century. Fez is a record of that history; the Sultan established his kingdom in Fez. Many dynasties followed the Idrisid dynasty like the Almoravids, the Almohads and the one that's currently still ruling the Alaouit.
Morocco has always been desired by the Europeans. The Portuguese and Spaniards have always attempted to take over, and they even succeeded sometimes. Traces of Portuguese and Spanish influences are all over the country. The French also have left a very big impact on Morocco after the colonial period.
In our private Morocco tours you will meet our great tour guides who will help you explore the Moroccan worth history.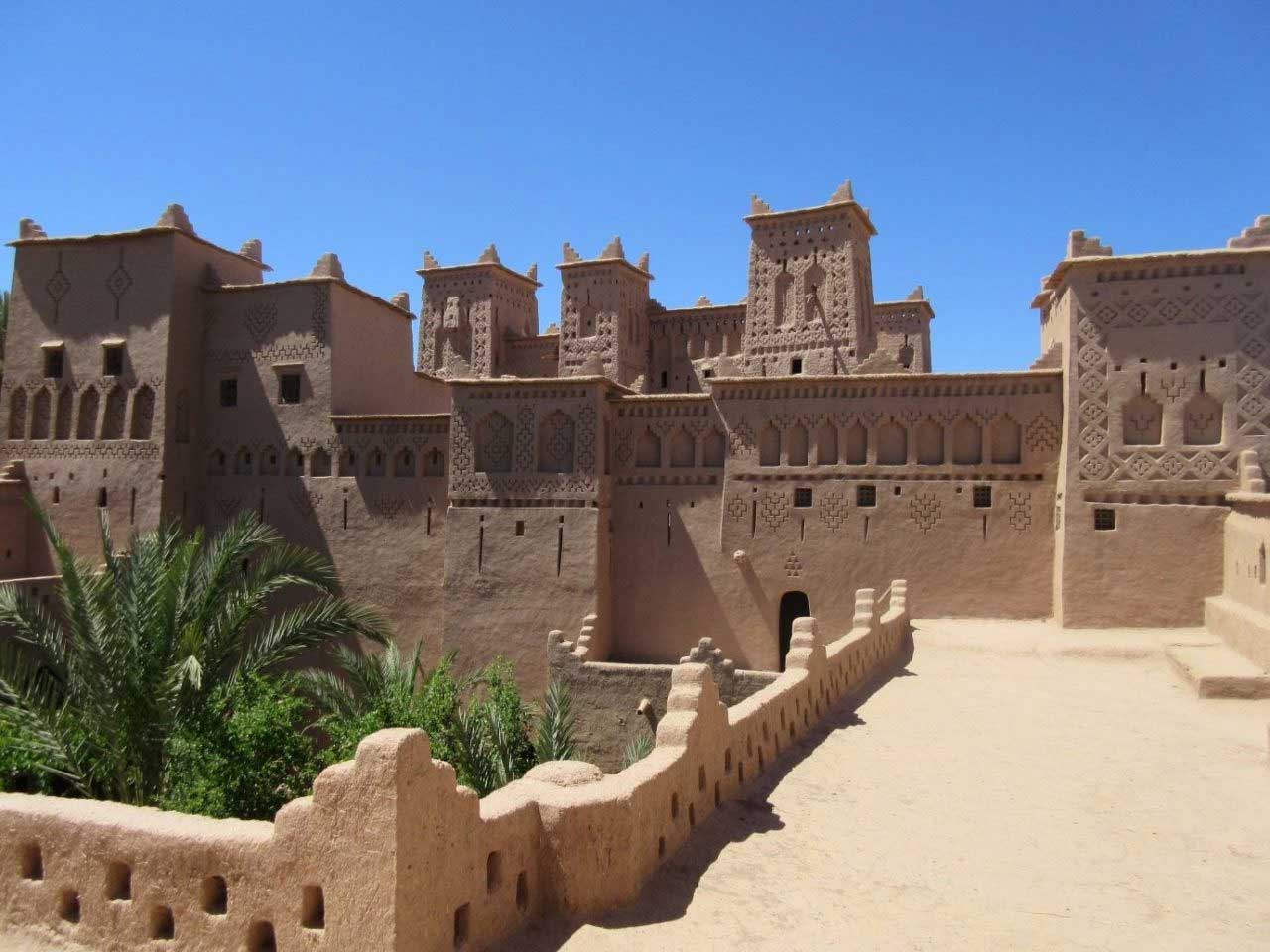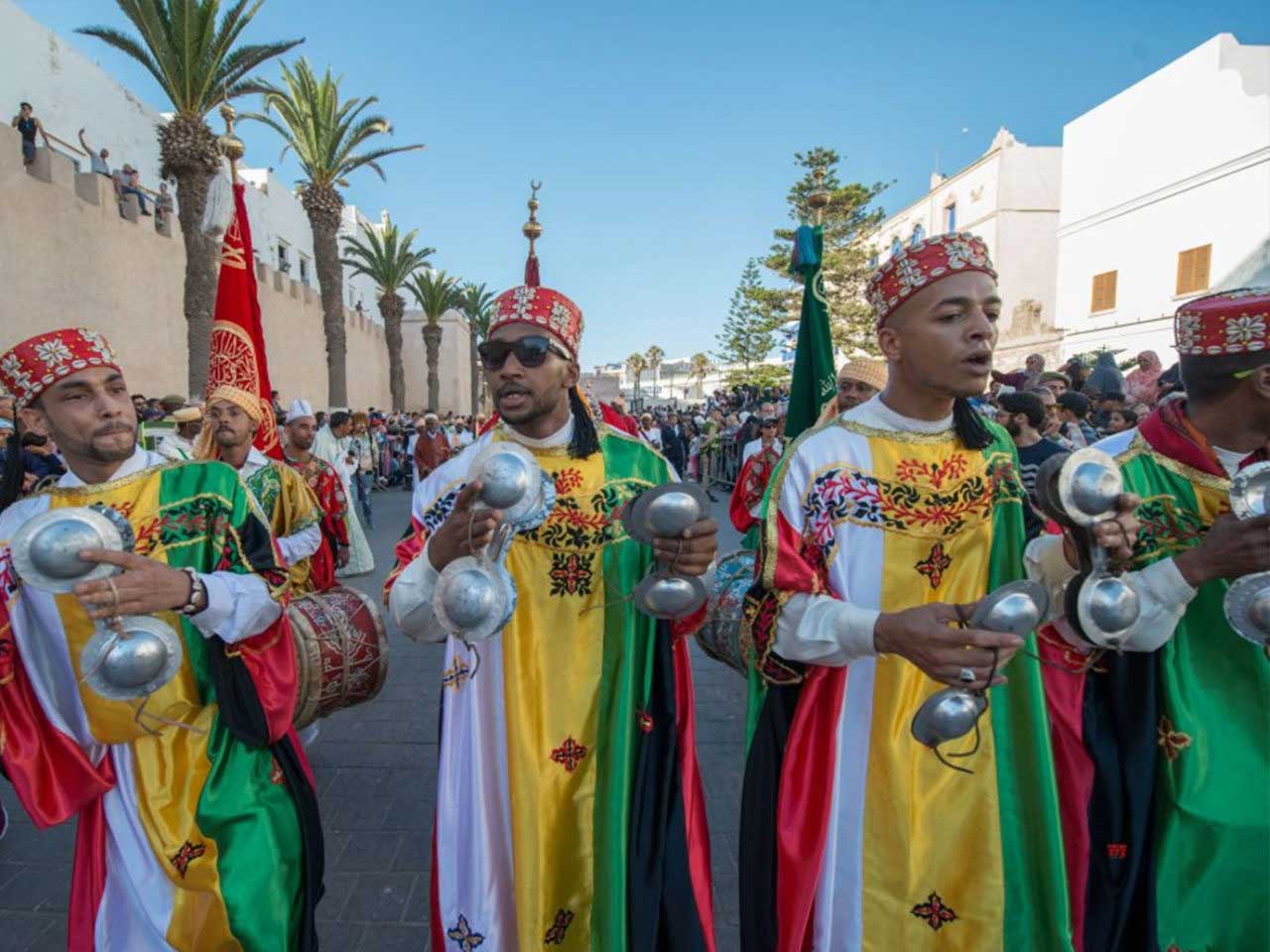 Morocco Culture
A rich history is always accompanied by a rich culture, which is exactly the case of Morocco. The Berber culture with its nomadic lifestyle and tradition is combined with the Islamic rich culture, along with the African, European and Jewish traces. The combination of all these influences has made of Moroccan architecture, cuisine, Art and lifestyle a fragmented picture, which takes the best aspects of all the influences and incorporates them to form the Moroccan Culture.
Cities like Essaouira, Fez and Tangiers are truly fascinating when it comes to the cultures they combine to form a single wholesome culture that doesn't exclude anyone.
Morocco Architecture
Old Moroccan Architecture is mainly Berber, Islamic, with traces of European styles like the Portuguese and the Spanish. Although, modern Morocco is mainly influenced by Europe; Casablanca is a good example of the European Art Deco movement of Architecture.
The best spots to discover the beauty of Moroccan architecture are cities like Fez, Marrakech, Rabat, Essaouira, El Jadida, Meknes and Ait Ben Haddo, which is an ancient fortified village that is considered a world heritage by the UNESCO.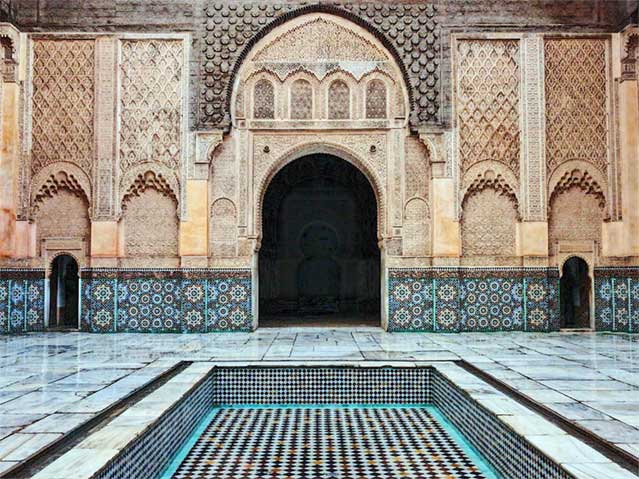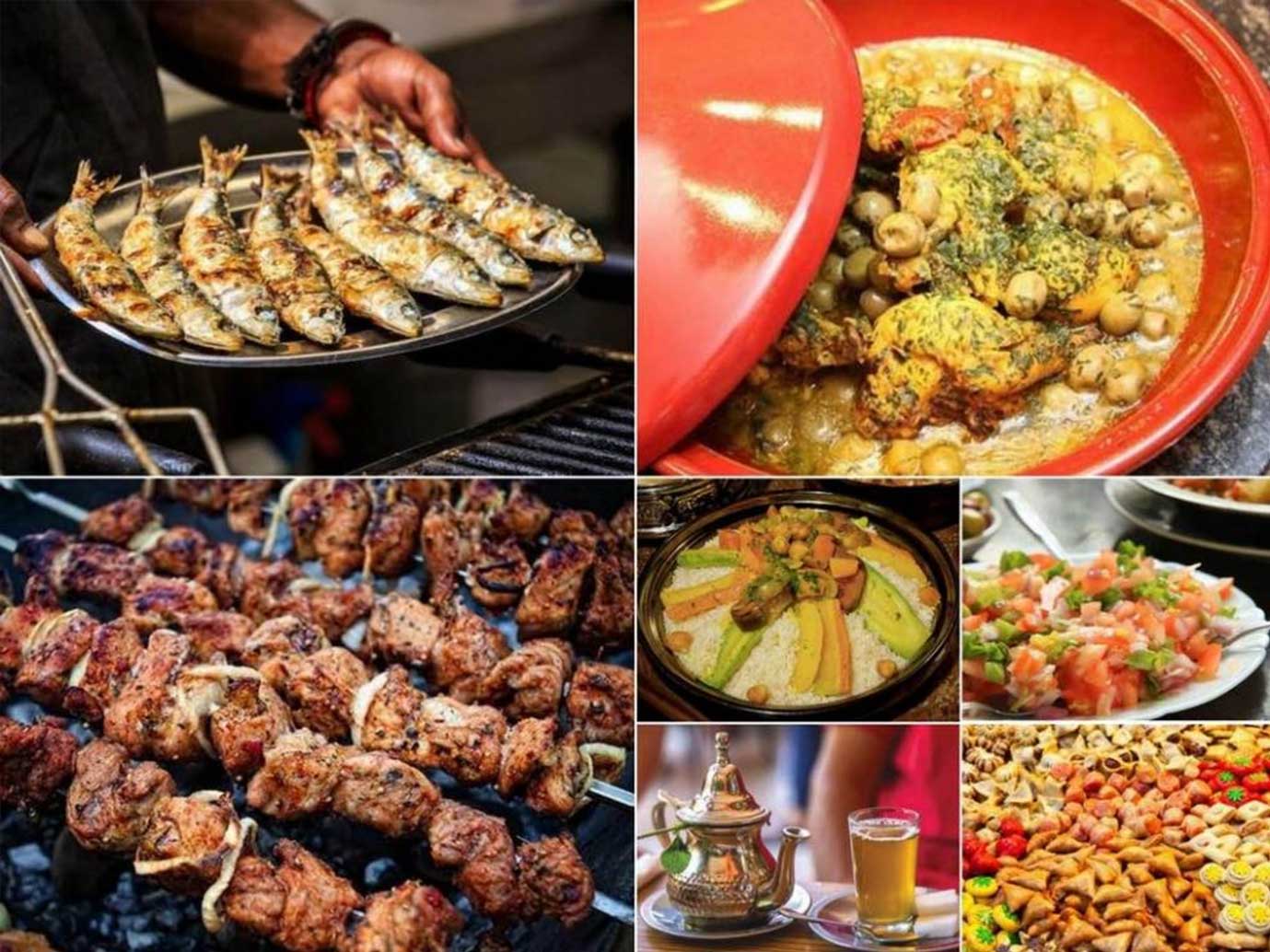 The Moroccan Cuisine
The cuisine of Morocco is one of the most diversified in the entire world, with influences from all of the regions nearby. Moroccan cuisine is a combination of Mediterranean, European and Moorish styles. Over the centuries Morocco has developed a very unique style of cuisine. Meals like Tajine, Couscous, Rfissa, and Tanjia can only be found in Morocco.
The Moroccan style of cuisine requires a lot of different spices; the food always has to smell nice. The use of olive oil is also extensive, which is a very healthy choice. They use vegetables a lot; meals like Tagine are mainly vegetables. Bread is a crucial thing in Morocco nearly all the meals are eaten with bread (khoubz), and even the ones that are eaten with hands or spoons like Rfissa have bread incorporated. 
The most popular drink in Morocco is tea. Moroccans drink tea all the time. As soon as you enter someone's home, the first thing they do is prepare tea. They usually prepare it with mint or other plants that give the tea a nice smell and a calming effect. Depending on the region, there are some subtle differences in terms of how they prepare tea; the tea of the North is very different from the tea of the Sahara Desert.
To discover Morocco rich culture you should go in a private Morocco tours to the most attractions of the kingdom. 
Morocco People
People of Morocco are just like Morocco, very diverse in terms of their lifestyles, beliefs and attitudes. The Amazighs live a very simplistic lifestyle of community and solidarity in their small villages. The people of the city are mainly working classes, who are decently educated and can even master foreign languages like French, Spanish and English; communication won't be an issue. They are very hospitable as you might have already heard from a visitor. Moroccans always welcome foreigners to their lands; these lands have always been open for harmless visitors. The government even organizes campaigns for the purpose of inviting people.
The people of Morocco according to statistics are really decent and avoid troubles, especially with strangers; the crime rate is relatively very low in Morocco.
Private local Morocco tours are really a good opportunity to meet some interesting people. You just need to open your mind and heart to them and listen to what they're saying, in order to learn a lot about Moroccan culture, values and mentality.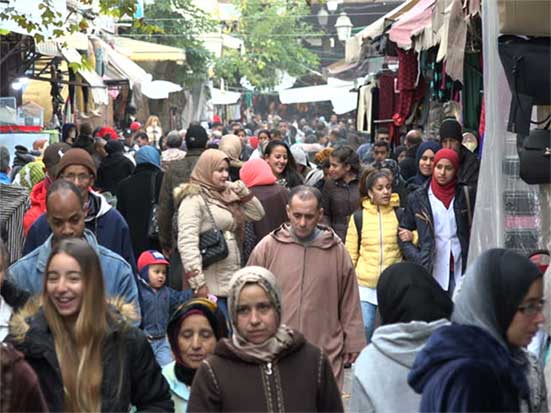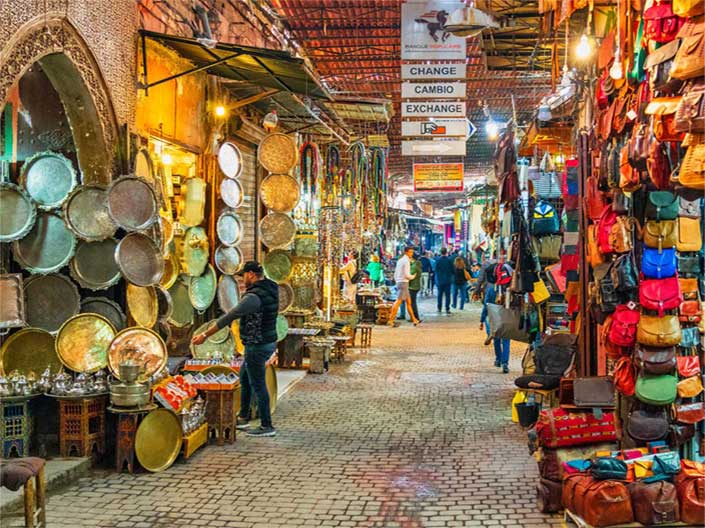 The Moroccan Experience
There are many kinds of experiences that you can have in Morocco. Therefor example the kind of experience that you can have in the old Medinas of Fez, Marrakech and Meknes, which is an experience of discovery and perhaps shopping. The old Medinas have many historical sites and buildings that a history nerd would appreciate; they are also famous for their Riads, which are old Moroccan houses with a unique construction style.
Another type of Experience that you can have in Morocco is a very vibrant lifestyle of parties, fancy restaurants and five-star hotels with comfortable services. The modern lifestyle of cities like Casablanca, Marrakech, Fez and Tangier is something everyone can appreciate.
One type of experiences that attracts people like a magnet towards Morocco is the desert experience with the camel trekking, desert camping with live trance music and parties.
The experiences that you can have in the coasts of Morocco are also something really nice. Some beaches are truly awesome, and some other coasts are fun for surfers.
There are many other types of experiences that you can have in Morocco other than the ones we mentioned. For example, you can climb mountains, camp in forests and lakes where there are wild animals, you can spend time with a local family and so on…
It's hard to find an expert private Morocco tours agency! But Pime Morocco Tours  make it easy for you. 

frequently asked questions?
Why Morocco desert tours?
Morocco is truly the land of diversity! It's a country with many faces; each face represents a geographical spot with all its unique nature, cultures and lifestyles. Touring Morocco is a very rich experience, which never fails to amaze the visitors, thanks to the very diverse nature of this wonderful country. In "Prime Morocco Tours" we offer private local Morocco tours that allow the visitors to experience this diversity of the Moroccan natural and cultural landscapes. We organize tours that visit the imperial cities with all their cool historical monuments and their fancy, modern lifestyles. The private Morocco tours also visit the Atlas Mountains and the forests in the area, along with many valleys, waterfalls, gorges, lakes and coastal cities with warm beaches. However, the most recommended place to visit, according to us is the Great Sahara Desert; the tours that visit Merzouga and Erg Chebbi dunes are something that everyone who visits Morocco must try. When you're in the Moroccan desert you can ride a camel, which is an experience that not many countries can offer. You can also bury your body underneath the sands for medical purposes as the locals do. Or you can just enjoy the magical desert landscapes of the golden dunes, perhaps even combined with the beautiful colors of the sunset.  There are desert camps with traditional tents and also modern, comfortable tents, these camps usually have a band of Berber musicians and a cook who can prepare traditional cuisine. The desert is also a place where many parties and concerts have been organized.
The Moroccan Sahara Desert is a special experience that you can only have in a country as Morocco, That's why most of our private local Morocco tours visit the desert.
Merzouga Desert, Erg Chigaga or the imperial cities?
One of the best places to visit in Morocco is Merzouga, which is the village close to the dunes of Erg Chebbi. Merzouga desert is a place where you can experience two lifestyles; the desert lifestyle with all of its natural aspects like the dunes, the camel rides and the wonderful night sky, and a comfortable lifestyle in the fancy hotels of the town. It's truly a wholesome place Merzouga desert.
For the people who like to have a raw desert experience with more extreme conditions, a good stop is Erg Chigaga, which is situated near the town Zagora. The dunes of Erg Chigaga are by far the biggest in Morocco. People who like to challenge their limits of endurance might find Erg Chigaga a place where they can explore that inner journey of self-motivation.
The imperial cities of Morocco are very rich and diverse in terms of history, culture and lifestyles. Cities like Fez and Marrakech have a history that dates back to the middle ages, in which many cultures have helped in the process of shaping these huge urban areas with their unique lifestyles. The imperial cities all have an old city (Medina), which has a very rich record of buildings and architectures from the ancient past. Guided tours around the historical sites of the imperial cities of Morocco are truly fascinating. For example Fez has the oldest university in the world. You can learn a lot about world history from such places in Morocco. The imperial cities of Morocco are also very sophisticated cities with a very modern lifestyle as well. The modern parts of the Moroccan imperial cities have malls, restaurants, five star hotels, bars, nightclubs…
Our clients seem to always give very positive feedbacks on our desert tours to Merzouga and Erg Chebbi. Perhaps because hotels and the structures of this place have a very keen dedication to make the tourists feel as comfortable and happy, especially since the desert environment can get harsh sometimes. The services in this place are satisfying and high quality. That's why "prime Morocco Tours"  recommend Merzouga desert a lot.
If you need more information about the subject, please feel free to contact us.
Why book with Prime Morocco Tours?
"Prime Morocco Tours" is a travel agency that celebrates more than 15 years of touristic services and guided tours. We are the sons of the desert and we are Amazighs who love their land and identity; we think we have something special in our beloved Moroccan lands and we want to share it with whoever is interested. The services that we offer are our way of helping the foreigners to discover our land, and the quality of our services is motivated by our natural tendency as Berber Moroccans to be hospitable to strangers.
Customize your own Morocco dream trip with "Prime Morocco Tours".
Our "Prime Morocco Tours" services allow the customer to take full control in customizing their own Morocco dream trip. We have our standard tours, which seem to be satisfying to our customers. However, if you want to customize your trip; things like: additional places to visit, travelling with your family or with your friends, and booking in different hotels, don't hesitate to contact us… In "Prime Morocco Tours" our first aim is to give the tourist a wonderful experience, and if that means we customizing things according to each individual, so be it!

What are clients say About our services
I took a 13 day tour all around Morocco with Khalid. I saw and experienced more than i would have with other tours and definitely more than with a group... read more tour. He arranged for the best riads, desert camping and hotels. Every place i stayed was beautiful and different. I had fabulous, knowledgeable your guides and learned so much from Khalid along the way. He is a friend forever! As a single woman, i never was worried or felt threatened in any way. This was the experience of a lifetime because of Khalid and his hospitality!

Resort723683


December 2, 2022

I have been in Morocco for one week and decided to have a 3 days tour from Marrakech to Fes via desert.
The tour is really well organized and... read more Khalid is simply a super guide that really cares about his guests! He knows a lot about Morocco and is really happy to share!
We had 3 fantastic days that we will surely not forget!

Thank you Khalid!

544francescoa


November 16, 2019

I met Kalidh 5 years ago on a magnificent treap to the Sahara desert.
A person who loves his job and who therefore with great enthusiasm and despite the weather... read more I continue to recommend his services to all my friends and they always find themselves very well. I feel comfortable if he organizes because he is reliable and honest. Incredible guide to visit Morocco, always available to help and find the solution that best suits your needs.

if you want to know the country there is no better form than a local guide like Prime Morocco Tours..

ilariamannu


February 3, 2020
Contact Prime Morocco Tours:
In Prime Morocco Tours we have a very responsive time, we typically reply within 24h, feel free to contact us anytime. We are available via WhatsApp and phone call too, we can help you book your tour, including what you want us to take care of, we can help you plan your tour too, if you don't know where to go, or what to do! don't hesitate to contact us.
NO BOOKING OR CREDIT CARD FEES